Charlotte Spousal Support Attorneys
Modifying and Calculating Alimony in NC
In the past, alimony, more familiarly known as spousal support, was a very common part of most divorces. Traditionally, the husband worked, and the wife stayed at home to care for the kids and do the housework. In this dynamic, a wife would need to rely on her husband for spousal support as she, typically, did not have any other means of generating an income.
For that reason, most husbands who sought divorce had to pay both spousal support and child support. Even if both parties did not have children, the husband might still need to pay spousal support to his ex-wife for the rest of her life, unless she remarried, got a job, or came into money of her own.
Today, both husbands and wives tend to have jobs, and often similar incomes, so spousal support is not always necessary in most divorce cases. However, there are still marriages where one party is the stay-at-home parent and, as a result, may have less job experience and transferable skills than his/her spouse. Also, there could be a discrepancy in income if both spouses work but one is paid at a much higher rate than the other. This spouse could be at a disadvantage when it comes to paying bills and maintaining the lifestyle he/she has become accustomed to.
To learn more about alimony in North Carolina, contact our Charlotte spousal support lawyer online or call us at

(704) 286-0570

today.
How To Determine Spousal Support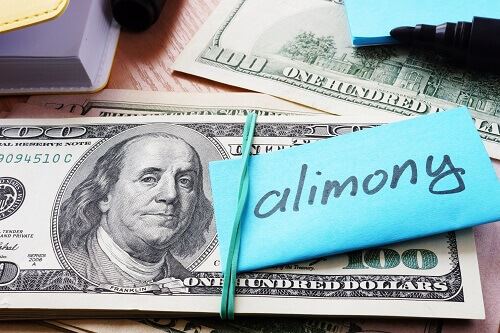 Judges have broad discretion when determining spousal support. Before a judge decides, he/she will want to know if either spouse committed illicit sexual behavior during the marriage or before the couple's date of separation. If the dependent spouse is found guilty, he/she will deny spousal support. If the supporting spouse is found guilty, the judge will immediately award spousal support.
If there are no illicit sexual acts to consider, the court will determine spousal support based on but not limited to the following factors:
The duration of the marriage
Marital misconduct (abandonment, abuse, alcoholism, substance abuse, etc.)
The age and health of each spouse
The earning capacity of each spouse
The martial standard of living
The sources of income for each spouse
Whether one spouse contributed to the other's education
The property owned by each spouse
Modifying Spousal Support
You can modify spousal support if there is a change of circumstances that makes the current order unfair. A change of circumstances can be defined as a new job, new child, or loss of a job. Spousal support ends once the dependent spouse remarries or starts to cohabitate with another individual.
Give Us a Call Today
If you are going through a divorce and need help figuring out how spousal support works and what you might owe or are entitled to, address your concerns with our Charlotte alimony attorneys. We will walk you through every step and determine your options to help protect you and your loved ones.
Related Reading:
---
Reach out online or call us at (704) 286-0570 to speak with our Charlotte alimony attorney.
---
Alimony FAQ:
Our Clients Tell Their Stories
These Stories Are What Keep Us Going
"She cares about you as a friend, not just as a client. I highly recommend Anna Blood and her legal team as they are INCREDIBLE and a winning team of pros!"

Debra K.

"Anna is an extremely trustworthy and understanding individual, which is very beneficial to any sticky family law situation you may find yourself dealing with. She is very attentive and focused on ..."

Sean F.

"Anna and her team is such a joy to work with! Not only is she extremely talented, she is down to earth and understanding which is a really important quality when communicating with clients. She will ..."

Jennifer W.
Our Promise to Our Clients

Convenient Locations

With offices in Charlotte, Waxhaw & Huntersville, we make it easier for families across North Carolina to find quality counsel.

Children Come First

With the complexities of family law, we put the well-being and safety of your children at the forefront of your case.

Team-Driven Environment

When you work with Blood Law, PLLC, you work with our entire team. Everyone is here to support you through each step.

Honest Guidance

We create personalized plans for each client while setting realistic expectations on the possible outcomes of the case.
Take the First Step
Schedule Your Initial Consultation