Divorce Services in Charlotte
Assisting Couples Through Dissolution in Waxhaw & Surrounding Areas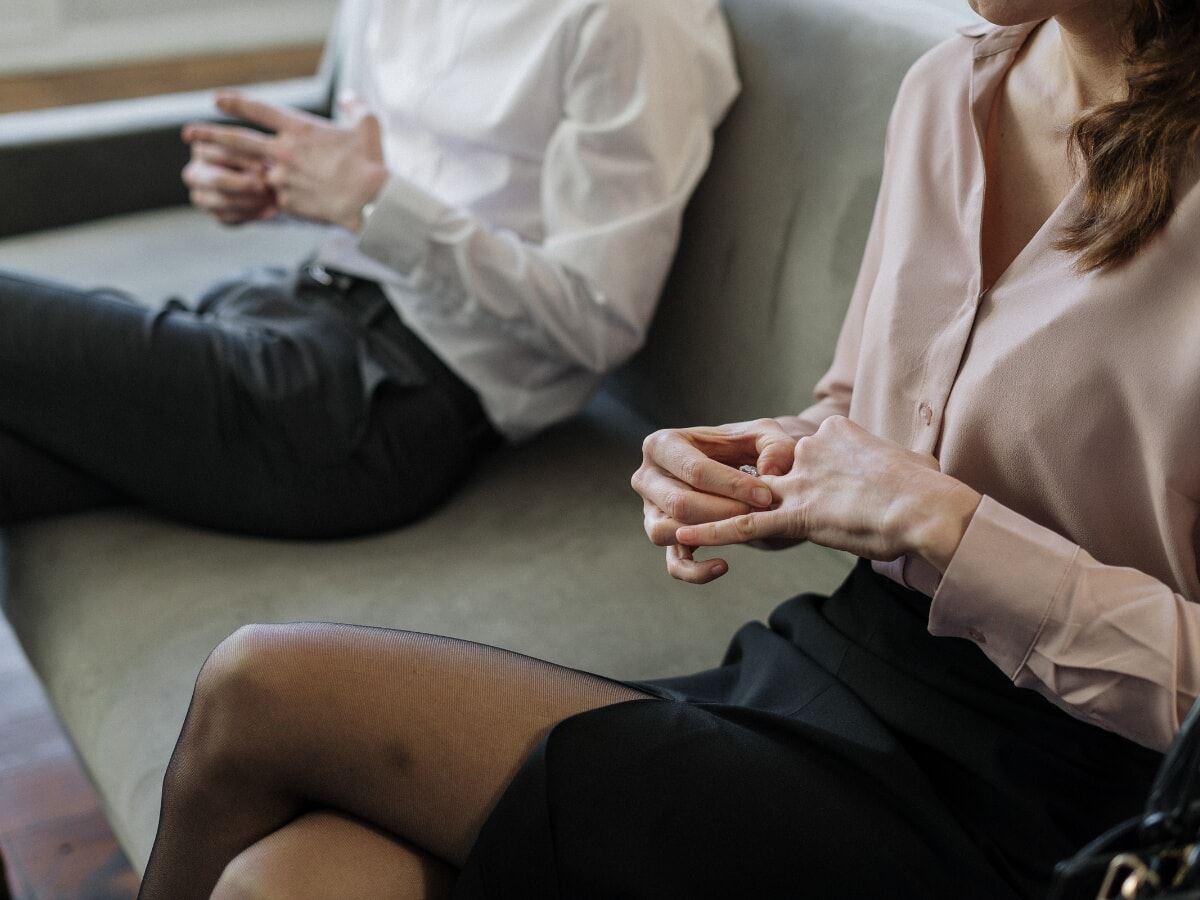 North Carolina has specific laws that govern the process of divorce. While the decision to end your marriage is part of that process, it is only the first step. You must follow certain legal processes and meet state law requirements before the court can legally terminate your marriage. To prevent any unnecessary delays, expenses, or complications with your divorce, consult with an experienced attorney.
At Blood Law, PLLC, we handle a wide range of divorce cases – no matter how complex. It is important to understand your legal rights and options to obtain a favorable divorce outcome.
Going through a divorce in North Carolina? Contact us online or at (704) 286-0570 to get started on your case today.
How To File for Divorce in Charlotte NC
In the state of North Carolina, a couple can file for divorce after one year of living separate and apart. The stipulation of living separate and apart is generally satisfied when both spouses are residing in different households and have no intention of resuming marital relations. During this time, some parties elect to create a separation agreement to define how custody, spousal support, and other marital property will be divided prior to filing for divorce.
Overall, it is important to address issues of custody, child support, spousal support, and other issues prior to filing for an absolute divorce. If these issues cannot be resolved, they will have to be decided in court.
North Carolina is also an equitable distribution state. This means that the judge will be under the assumption that all property will be divided equally between parties; however, there are certain statutory factors that if present will affect distribution. It is also important to note that once a divorce order has been entered, spouses are not eligible to claim rights to equitable distribution, post-separation support, or alimony. Therefore, it is key to contact an attorney to help in this process.
Types of Divorce
North Carolina divorce law is different than many other states. Some states only allow no-fault divorce, while others allow you to choose between a no-fault divorce and a fault-based divorce. North Carolina gives you two options: an absolute divorce and a divorce from bed and board. It is crucial to understand which type of divorce you should pursue.
Absolute Divorce
This is the most common type of divorce in North Carolina. An absolute divorce legally ends your marriage and any related obligations. When the judge issues a Decree of Divorce, you are permitted to marry someone else and your marital benefits will end. You must have been a resident of North Carolina for at least 6 months before filing for absolute divorce. The grounds for an Absolute Divorce are:
Separation for one year
Incurable insanity (at least two medical experts, including one psychiatrist, must testify that you are insane)
Divorce From Bed and Board
Even though this is called a "divorce," it does not legally end your marriage like absolute divorce. If you pursue this type of case, you cannot legally marry another person, as this type of divorce is more of a forced legal separation. There is no required separation period for a divorce from bed and board, although you do have to prove one of the following fault-based grounds:
Abandonment
Adultery
Cruel or barbarous treatment
Drug or alcohol abuse
Indignities, which can be a catch-all for other intolerable conduct
In some cases, it might be the right move to file for divorce from bed and board, though most cases pursue an absolute divorce based on no-fault grounds and one-year separation.
Common Divorce Case Issues
The following issues are common during a divorce case:
North Carolina law states that spouses must divide their marital property in an equitable manner. This means that, given the circumstances, the property division must be fair, although it does not have to be split 50/50.
Also known as alimony or maintenance, spousal support refers to payments made by one spouse to another to provide necessary financial support following a divorce. If one spouse did not work or there is a significant discrepancy in income, alimony might be an issue in your case. The judge will examine whether one spouse needs support and whether the other spouse is able to pay for the support.
Child(ren)
If you and your spouse have a child, you will need to settle how you will share child custody and whether one spouse will need to pay child support. It is best for you and your spouse to agree on a child custody arrangement, but if you cannot, the court will issue a custody order based on what it believes to be in the best interests of the child.
What Is an Uncontested Divorce?
When a married couple officially decides to go separate ways, several decisions must be made. How will you:
Divide up property from before the marriage?
Divide up property acquired during the marriage?
Divide liabilities that you've acquired as a couple?
Handle custody or a child, and sometimes a pet?
Manage spousal or child support payments?
In a contested divorce these kinds of complicated matters get worked out in the court system so that both parties are treated as fairly as possible. Like any trial, this costs money. An uncontested divorce can reduce these costs.
Uncontested divorces may be worked out in a board room or even your living room. You and your spouse sit down with an attorney to discuss how to fairly divide up assets and liabilities, as well as how to protect the children. Once an agreement has been reached, both parties go before the court to get the agreement and the divorce finalized. This is a much less costly and contentious experience for both of you and the children.
Why You Need a Qualified Divorce Team
There are many reasons why couples choose to get divorced. Some divorces may be more emotional than others. Children also impact the decision-making process. While divorce is difficult to go through, it does not mark the end of your life or discourage you from a bright future. Our attorneys can help you work to overcome any issue you might have to face through this transition.
We take an individualized approach to each divorce case. Whether you want to resolve your divorce amicably or are looking for a legal team that can litigate your case aggressively in court, we are here to help.
Contact us online today or call (704) 286-0570 to speak with a reputable attorney about your divorce.
Why Choose Our Team?
Our Promise to Our Clients
Convenient Locations

With offices in Charlotte and Waxhaw, we make it easier for families across North Carolina to find quality counsel.

Children Come First

With the complexities of family law, we put the well-being and safety of your children at the forefront of your case.

Team-Driven Environment

When you work with Blood Law, PLLC, you work with our entire team. Everyone is here to support you through each step.

Honest Guidance

We create personalized plans for each client while setting realistic expectations on the possible outcomes of the case.

Concierge Service

From our first phone call to final signing, our team goes above and beyond to make sure you're getting the attention you deserve.
Client Testimonials
These Stories Are What Keep Us Going
"Anna guided me through the entire process and answered all of my questions and concerns quickly."

- Debra K.

"Anna is very knowledgeable of the law as well as the local courts and judges."

- Penny N.

"I'm extremely grateful for Anna's help in my time of need."

- Olivia L.